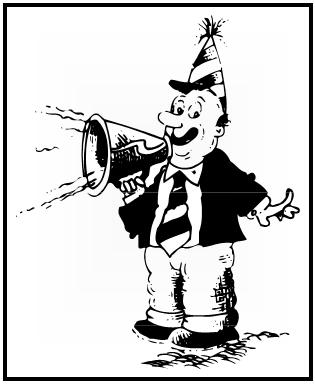 Your Say!
Hi Rad School,
I am a retired RAAF member (WOFF) after a brief 21 years. Started life as a blue orchid in 1976 (Rookies course 1321 at Edinburgh). Arrived at Radschool in Jun 1976 and join 98 RTC, graduated in 1977 as a RADTECHG. Went back to Radschool in 1981 as a Corporal on No.6 Mini Computer Course (7 months) and reclassified to RADTECHG3 (Systech level pay), then returned as a staff member (SGT) from Aug 86 to Dec 92. My last job at Radschool (in Laverton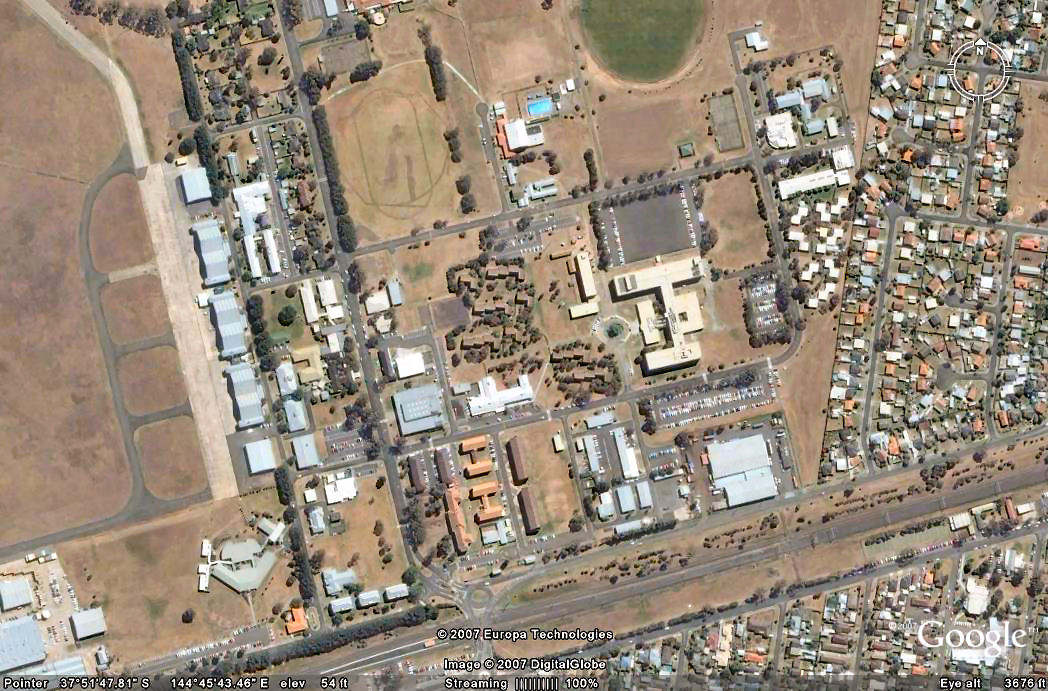 as a FSGT), from Jan 90 to Dec 92, was to close down Apprentice Squadron.

I guess I had the honour of being the last of the "Apprentice Grand-dads", the person responsible for Apprentice Sqn General Service Training, Discipline and daily routine. It was also one of the most rewarding experiences in my Air Force career, assisting in the development of young lads and seeing them through all the technical and general training. Fond memories of all the bivouacs and adventurous training.

After APPSQN, went to HQLC, Minor Projects and within 18 months, obtained my WOFF and posted to Williamtown as WORAD. Finished my career in Williamtown at GTELMSQN. My civil career still has me involved with Air

Laverton today - click photo for bigger pic.

Google Earth

<![endif]--><![if !vml]>

<![endif]>

Traffic Management systems, still with the same company that I joined after leaving the RAAF, Thales Australia. Today I manage the Customer Service Export Program, several off shore ATM Systems Projects across Korea, China, Vietnam, Indonesia, Fiji and Mauritius and still growing. Have made contact with some old mates and hope this membership will put me in contact with others. My older brother Collin (ex TELSTECH) sent me the link to your site. Mark Howell

*****

John O'Malley wrote, "I was at the School of Radio in 1960, on 52 Telegs Course. In those days Radschool was at Ballarat. The guy in the middle of the back row in the cricketers' photo in Vol19 page 7 is Alan Oldacres-Dear. Commonly knows as OD. He finished his time at 3TU (can't remember the year) in training section. I believe he died of cancer not long after retirement.

*****

G'day Trevor,

What an excellent issue 19!!!!!! Great work! (this is not from my brother - honest...tb) Concerning the Radschool Cricket team photo (see HERE), I can't help you much except to confirm that the 2 guys mentioned in the back row are indeed Ted Holmes and Nev Bleakley. When I was at Radschool there were 2 cricket teams, one I captained and the other was captained by Bruce Waghorn (Sgt?). I remember Bruce clean bowling me in one game.

Does anyone remember Jack Saunderson (Flt Lt) ex technician, got out of the RAAF by standing for parliament? Formed his own antenna company with Ivan Spiller (Flt Sgt) and I think they installed the log periodics at Londonderry transmitting station outside Sydney. I remember Jack teaching me to tune an AT17 transmitter. I was the one EdO who got his hands dirty those days. I can also remember taking my students (Rad 7 Radar) down to the old Neptune (301) parked outside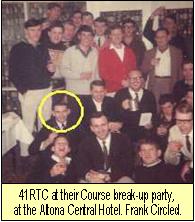 1AD, with the key to get on board and have a look at the instruments of the APS20 and APS30 (31?). [APS31 it were - tb] Wasn't there an APG31 (30?) gunsight radar on the Sabres? Speaking of 3 squadron, recently I met an ex-knucklehead who was with them. Patrick Barfield...anyone heard of him? He is currently at Williamtown and I believe will go to the flying school at Tamworth as the boss soon.
Sad about Bon Hall. I'm glad you guys cleared up his record about being a POW during WWII. He retired as Group Captain Hall. Now, remember I got in contact you the Radschool association all those years ago when looking for the name of the OC Laverton in 1968. Ex pathfinder bomber pilot and had been the Air Attache to Indonesia before becoming OC RAAF Laverton. Any clues please? At a meeting he told us that Australians would die because of Indonesia. (Frank, John Butler might remember, he parked his Datsun SSS in the OC's duck pond one night after a few coldies in the city) Do any of you remember farewelling Air Marshall Sir Valston Hancock, who was retiring, in the Laverton picture theatre? He wanted to shake the hand of every serving member of the RAAF before he left. He headed the project to acquire the F111. Memories are returning. Regards, Frank Alley
*****
G'day Trevor, I would like to join the Radschool Association. My name is Phil Miller and my wife and I have just moved to Switzerland (about a month ago) to work at Pilatus Aircraft for 2 years. I was at Radschool from January 1978 till October 1980 on 32 Radio Apprentice Course. Cheers.
Glad to have you with us Phil, but while you're over there, what about letting us know what you're doing, what you've done since the RAAF etc, along with a few pics of course - tb
*****
We heard from Wes Mills who lives in Mildura. Wes is writing a short history of the 5th NST intake of Radschool flight at Ballarat from Sept 1952 to Mar 53. He is unsure of the correct name of this flight (as we are) - should it be "5th Radscl" Intake or 5r/t Radscl Intake. We don't have a clue but we know someone will - who can help??