PNGDF DC3
Some time ago we were forced (due to floods) to spend a couple of nights in the northern NSW town of Moree. For those not familiar with this inland town, itís on the Newell Highway, about 125 klms south of the Queensland border and is best know for its Caltex servo and its McDonalds. Normally itís a fuel/food stop for those driving from Brisbane to points south a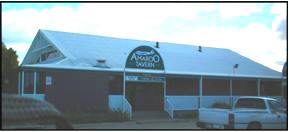 nd if one has to spend 3 unplanned nights there, it is very difficult to find something to do to amuse oneself. After much searching yours and she who must be obeyed did find the Amaroo Tavern which is situated to the south west of the town and which has, as its focal point, an ex-PNGDF DC3, in very good condition. So, we asked Allan George, who at one stage was the PNGDF Engineering Ossifer if he knew the history of this old girl and this is his response:-
ďThe PNGDF Air transport squadron was formed in Aug 75 when PNG gained its independence and 38 SQN DET A ceased ops in PNG. A flight had been formed at ARDU (Laverton) in late 74 to start working up the PNGDF pilots and ground crew. The group was headed up by SQNLDR Stu McAllister (ex Caribou pilot) with other RAAF pilots and ground crew. The RAAF gave them 4 DC3s and they moved to Jackson's Field (Moresby) in Aug 75, then Lae in Jul 77 and returned to Jacksons in about 88/9. I went up there in Jan 77.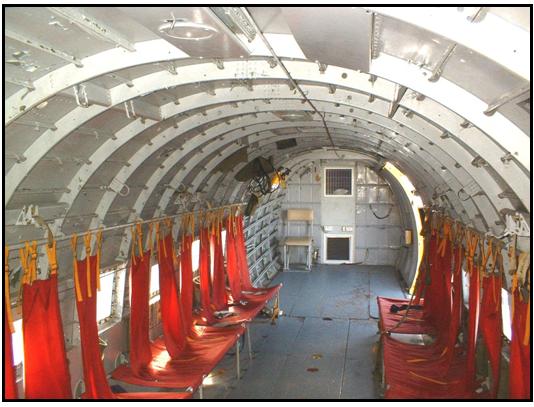 Initially there were lots of Aussie pilots and troops, but when I arrived the only Aussies were the CO, QFI, a couple of check captains, 1 loadmaster, and 1 or 2 NCOs for each trade. The plan was that all positions would be localised within 5 years, but it didnít work out like that.
The DC3ís were brought back to civil standard by De Havs before they were handed over and placed on the civil register, their numbers were P2 -001, 002, 003 and 004. I think they got a 5th after I left as a ground training aid and cannibalisation plane. They were low time aircraft between 12 -14,000 hrs each. The Aircraft had the heaters (always hot in PNG) and variable engine cowls removed (you can see in your picture that they are fixed cowls with no heaters jackets on the exhausts), had some new radios fitted (King Gold series VHF Com and Nav avionics) but still had AN/ARC 102 (618T) and AN/ARC 51 BX UHF.
In the three years I was there we never had 1 King Gold series fault, it was very good gear. All original suck and blow instruments were left in place. We had the major servicing done (1,200 hrs) by East West Airlines at Tamworth where we had them repainted in the colour scheme in your picture with polyurethane paint. They had the web seats in them of course (still doótb). engines were overhauled in various places, including UK, and Hong Kong (Cathay) as well as De Havs at various times. Other gear was serviced by AEOS in Sydney and other AS based companies.
They were in top condition when I left PNG and we had high availability rate, especially considering the number of staff we had and the t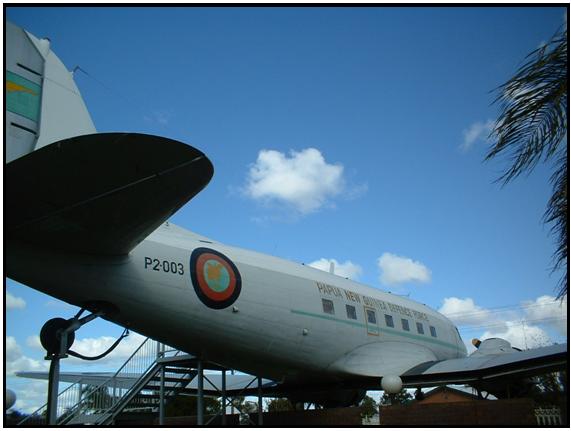 raining role we had with PNGDF tradesman. The original WOE was Bill Allen later replaced by Dave Paine, sumpies were Jim Green and John Romke, Ian Butcher was MTFITT, Jim Crane and Des ? were elect. Peter Asker came up about end of 77.
Later they got three, then 2 more Nomad aircraft which had King Silver series gear which was no where near as good as the gold series stuff. Gold was built to standard and silver to a market price. Army pilots and ground crew came with the Nomads. One of the pilots was Lang Kidby, the guy who has been doing Smithies et al re enactments over the past 15 years.
So, next time youíre passing through Moree, and youíve filled the car and your stomachs, before leaving, find the Amaroo tavern, itís south of the town, down near the silos, but on the other side of the road, and have a schooner or two and a look over the old Gooney.