F111 Dump and Burn
The RAAF's F111's are always a big hit when they do their "Dump and Burn", the noise, the light, the heat, it's wonderful to watch, but how is it done?? We're not too sure, but we think it's done this way.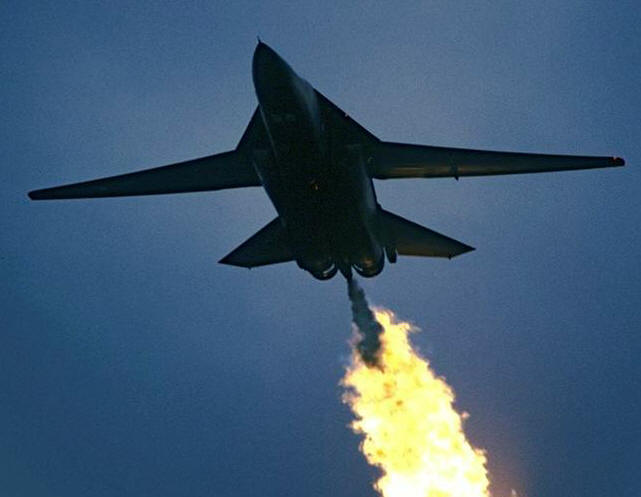 An aircraft has two critical weight measurements, Maximum Take Off Weight (MTOW) and Maximum Landing Weight (MLW). Obviously, MTOW is always greater than MLW. A lot of aircraft emergencies usually occur not long after take off and if the aircraft is carrying maximum fuel (up near its MTOW), in an emergency, in order to put the thing back on the dirt safely, it is imperative that the pilot get the weight of the aircraft down to or less than its MLW.
There are two ways of doing this, (1) fly around for a few hours and burn up the fuel in the engine(s) or [if fitted] (2) dump the fuel out the back of the aircraft by way of a fuel dump system. Although it takes longer, provided there is no danger that the aircraft can't or won't be able to maintain level flight, the first way is the preferred way. The second way is used when it is imperative to get the aircraft down on the deck ASAP.
The F111 has a fuel dump system that sprays fuel out the back of the aircraft via the dum
p nozzle. To conduct the D&B, fuel is dumped via the rear facing nozzle where it immediately starts to vaporize on contact with the air. The afterburner is then 'turned on' and this ignites the vaporised fuel. The flames actually start about 2-3 metres behind the aircraft as that is where the best fuel/air mixture exists.
We don't know whether General Dynamics designed the D&B into the F111 or whether it was something that was discovered by some young jock "stuffing around". Whatever, it is an inherently dangerous thing to do, and completely unnecessary for almost any possible military purpose, outside of fantastic air show demos that is!!
If anyone has anything to add—we'd love to hear from them..