The simplicity of the Bushranger weapons system was a key feature. Miniguns needed frequent parts replacement due to high usage wear but the overall system only required minimal maintenance and was well suited to operations under adverse field conditions in remote areas and could be fully re-armed by aircrew. The multi-role concept enabled conversion of a modified aircraft from utility helo to gunship within about 90 minutes including weapon system harmonization. Conversely, gunship to utility configuration took only 30 minutes with the gunsights remaining permanently fitted to a modified aircraft. These characteristics exemplified flexibility, versatility and economy of effort which are longstanding principles of war.

'The (US) Army's decision to standardize on a utility tactical transport helicopter has far-reaching implications on every operation from its planning to its execution. Literally hundreds of our key battles could not have been fought without a light, agile machine that could go into improbable landing zones at a critical time. Had the Army chosen to build its airmobile tactics around a 'platoon carrier', different and less flexible tactics would have been forced on our commanders. As we move to replace the Huey fleet, we must never lose sight of the essential characteristics that made the Huey invaluable to the Infantry commander. Technology offers so many tempting alternatives that one can easily forget the basic problems of squad tactics. The vital lessons which we learned in the 'sizing' of our helicopter fleet dare not be forgotten.'
Lieutenant General John J. Tolson, US Army
Click HERE to see the concept Huey II

If it doesn't work, rename it. If that doesn't fix it, the new name isn't long enough.
It pays to be old.
An Elderly couple was celebrating their sixtieth anniversary. The couple had married as childhood sweethearts and had moved back to their old neighbourhood after they retired.
Holding hands they walked back to their old school. It was not locked, so they entered, and found the old desk they'd shared, where Andy had carved "I love you, Sally" with his pocket knife.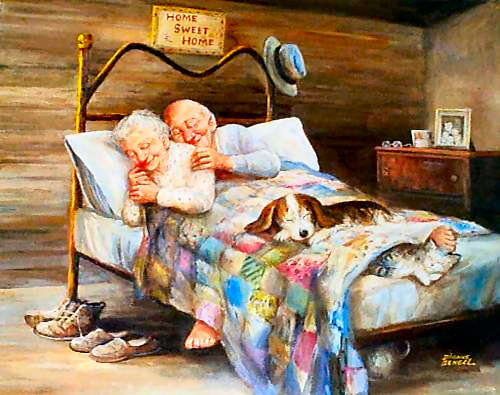 On their way back home, a bag of money fell out of an armoured car, practically landing at their feet Sally quickly picked it up, but not sure what to do with it, they took it home. There, she counted the money—fifty thousand dollars.
Andy said, "We've got to give it back." Sally said, "Finders keepers." She put the money back in the bag and hid it in their attic.
The next day, two coppers were canvassing the neighbourhood looking for the money, and knocked on the door. "Pardon me, but did either of you find or see a bag that fell out of an armoured car yesterday?"
Sally said, "No." Andy said, "She's lying. She hid it up in the attic." Sally said, "Don't believe him, he's getting senile."
The coppers turned to Andy and began to question him. One says: "Tell us the story from the beginning" Andy said, "Well, when Sally and I were walking home from school yesterday . ... "
The first copper turns to his partner and says, "We're outta here."
What's this??
Kev Rosser sent us the photo below, he says to show it to Wayne "Sniffer" Smith who will tell us what it's all about – OK, over to you Wayne….