Robinson Helicopters.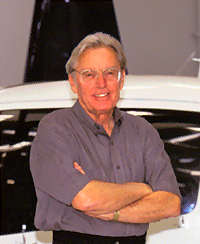 Over the past 30 or so years, one success story that has come from the aviation business surely has to be Robinson Helicopters.
Founded in 1973 by Frank Robinson, the company currently produces more helicopters annually than all of the other North American manufactures combined. The organization has a global network of more than 110 factory authorized dealers and 290 service centres in 50 countries, including China and Russia.
Robinson was born during the Depression in a small town in Washington State in the US and worked his way through college aiming his education specifically at helicopter design. He received his degree from the University of Washington in 1957 and followed that with graduate work in aeronautical engineering at the University of Wichita.
He began his career in 1957 at Cessna Aircraft Company working on the CH-1 Skyhook four-place helicopter. After Cessna, he spent some years working on gyroplane design and on inexpensive rotorcraft then drifted to Bell where he spent another couple of years on tail rotor design. In 1969, he moved to Hughes Helicopter Company to work on a variety of R&D projects, including a new tail rotor for the Hughes 500 helicopter and worked on the "quiet helicopter" program.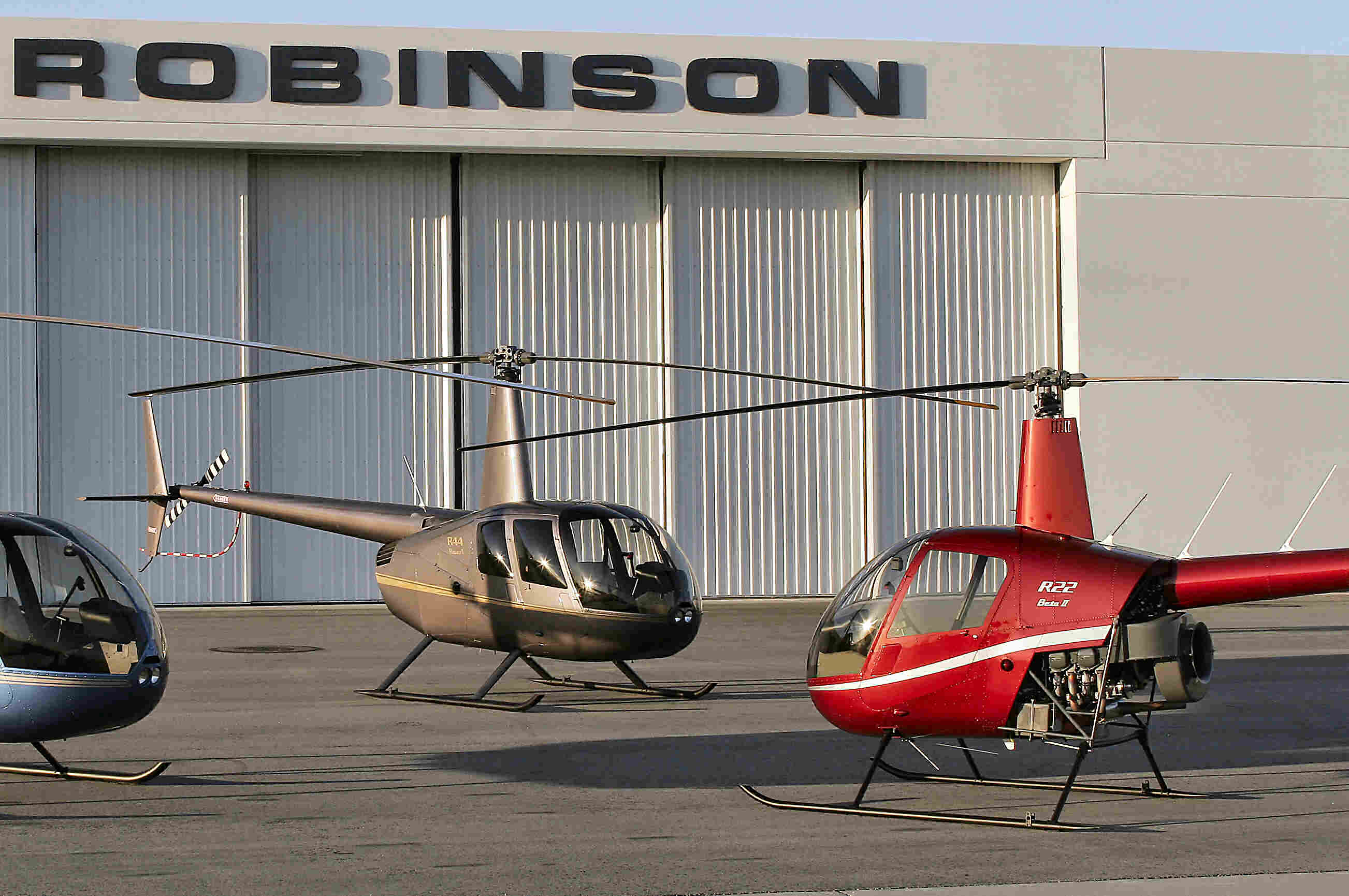 Unable to interest any of his employers in his own concept for a small, low-cost helicopter, Robinson resigned from Hughes in 1973 and founded Robinson Helicopter Company (RHC). RHC's first business address was Robinson's home where the two-seat R22 helicopter was designed. The first R22 prototype was built in a tin hangar and Robinson himself flew it on its first flight in August 1975. After years of testing and technical analysis, the R22 received its FAA Type Certificate in 1979. The first production R22 was delivered in late 1979, and it soon became the world's top selling civil helicopter. In addition, it holds most world records in its weight class including speed and altitude.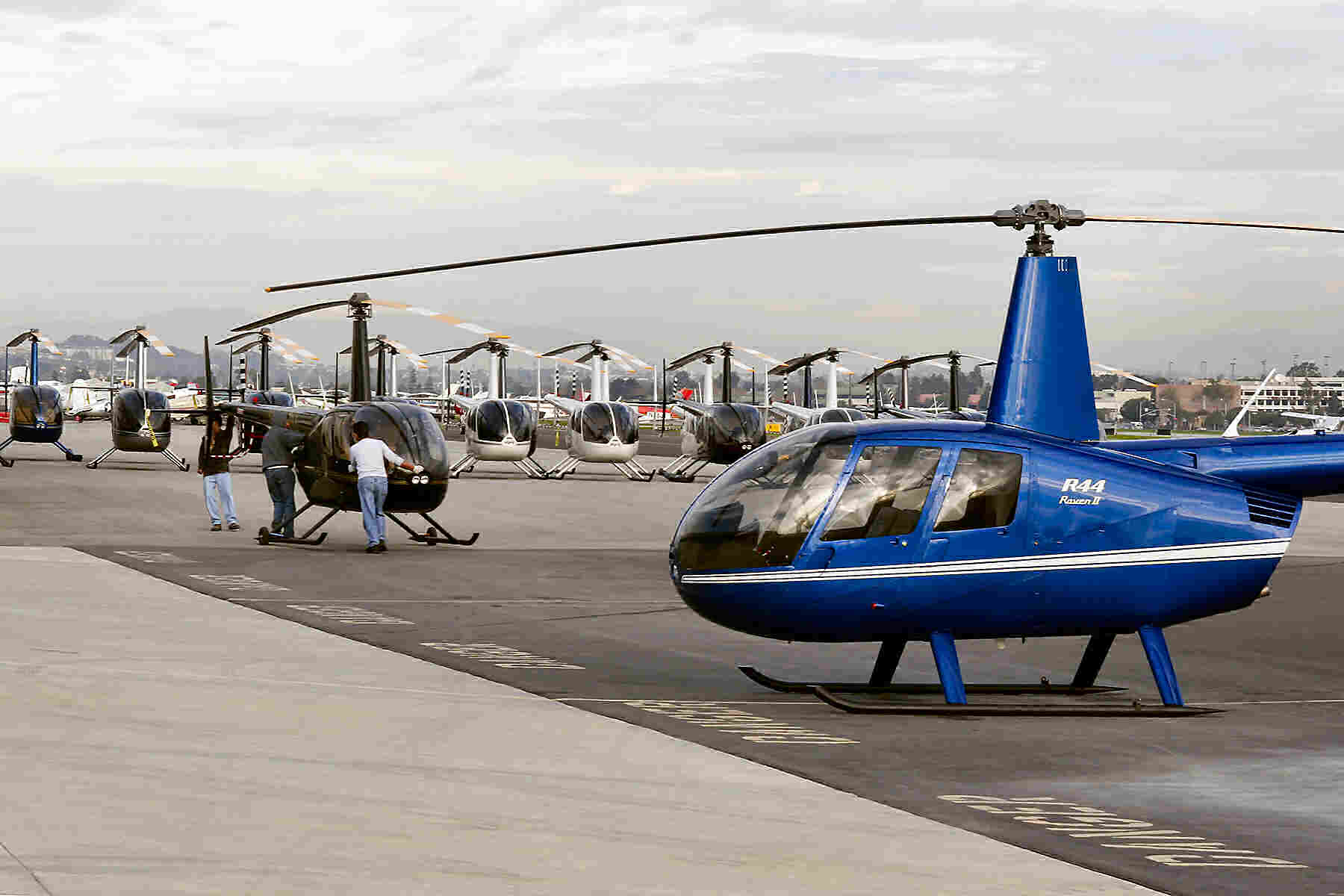 In the mid-1980s, Robinson and his staff of engineers began development of the four-seat R44 helicopter, which he flew on its first flight in March of 1990. FAA certification was received in late 1992 and production deliveries began in 1993. By early 2007, more than 3,000 R44 helicopters had been delivered to over 70 countries, with the R44 becoming even more popular than the two-seat R22. Since 1987, RHC has produced more civil helicopters than any other manufacturer. As President and Chairman of RHC, Robinson oversees a staff of approximately 1,200 production and management employees.
Robinson Helicopter Company is now centred in California and to date has produced over 5,400 helicopters and is currently the world's leading producer of civil helicopters. The company is known worldwide for their high performance, reliable helicopters. The two-seat Model R22 has the lowest acquisition and operating costs of any production helicopter. It holds every world record in its weight class, including speed, altitude and distance. The four-seat Model R44, with a fast 130 mph cruise speed and hydraulic controls, has the same performance and handling characteristics that expensive turbine helicopters have, but at one-third the cost. The R44 has been the world's top-selling helicopter for the past four years.
Robinson is an experienced helicopter pilot and remains active in his company and continues to refine the R22 and R44 to enhance performance and reduce maintenance requirements. Recent improvements include the more powerful, fuel-injected R44 Raven II. Today, Robinson oversees the company's development of its first turbine helicopter, the five-place R66. The R66 made its first flight on 07 November 2007, and is currently undergoing FAA type certification.
Bell Helicopter, at one time, made more helicopters than any other company in the world, primarily on the strength of its B206 JetRanger. When Robinson introduced the two-seat R22, it was noteworthy for being very fast while offering the lowest operating costs of any other helicopter. Back then Bell said "We don't have to worry about this cutting into JetRanger sales; he will never make a four or five-seat helicopter." Robinson introduced the four-seat R44 in the early 1990s and the R44 came very close to a lot of JetRanger numbers in terms of payload and cruise speed, at a cost of one quarter that of the JetRanger and an operating cost of less than half. And, by limiting the power drawn from the piston engine, the power plant/transmission reliability of the R44 has been very close to that of small turbine-powered helicopters.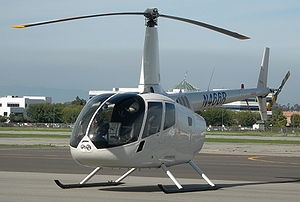 Faced with a decline in JetRanger sales due to the R44, Bell said "We don't have to worry because there are some customers who demand a jet engine and there are some customers who need five total seats. Robinson will never make a jet-powered or five-seat helicopter."
In March 2007, Frank Robinson announced the Robinson R66, a jet-powered five-seat helicopter. In January 2008, Bell Helicopter announced that it was ceasing production of the JetRanger.
The R66 is unlikely to be inherently safer or offer more powerplant/transmission reliability than the R44. Although turbine engines have a reputation for extreme reliability, physically small turbines, such as those that go into low-power helicopter engines, are subject to a lot of thermal stress and are not nearly as reliable as the turbines in (say) an Airbus. Piston engines have a reputation for unreliability, but that was earned when the engines were operated at 100 percent power. The R44 is a demonstration of the most reliability that you could ever get from a piston engine; the Robinson R66 and similar light turbine helicopters demonstrate the least reliability that you could ever get from a turbine engine, especially when you factor in the need for a very sophisticated transmission (turbines spin at up to 50,000 RPM; helicopter rotors spin at around 400 RPM).