How many times can you Load Microsoft Office 2010?
When you buy Microsoft Office 2010, how many computers can you install the software on? The long and complex license for Office can be confusing (no-one reads them anyway) and there's even more confusion now that there's different rules depending on which Office 2010 bundle you buy and even from where you buy it.
Then there's the difference between what you're permitted under the license and what Microsoft can effectively control what you're doing. Let's try to explain the differences between the most popular Office bundles on sale.
All Retail Office 2010 bundles
This means anything you buy 'in a box', like the ones you buy from Harvey Norman, Officeworks etc. (except Home and Student edition) and included the following:
Office 2010 bundles: Standard, Small Business, Professional, and Ultimate suite.
Office 2010 individual products: Access, Excel, Groove, InfoPath, OneNote, Outlook, Outlook with Business Contact Manager, PowerPoint, Project, Publisher, SharePoint Designer, Visio, and Word.
You can install these versions of Office 2010 onto two computers:
1. The 'licensed device' which is intended to be loaded onto a desktop computer AND
2. A portable device for use by the single primary user of the 'licensed device'.
All that means is that you can "legally" install Office 2010 on two computers (one of them portable) provided both computers are used by the one person.
In practice Microsoft can't control and doesn't have the faintest ideal on which two computers you install Office as there's no way for the activation process to distinguish between a portable and non-portable computer. In addition, Microsoft talks about a 'single user' which means, you're not even supposed to allow your mate to use Office on our computer, however, it gets even more confusing because Windows has the facility to allow you to set up multiple logins/users on your computer (through User Accounts) and each of these Users has access to Office.
Home and Student edition.
The Home and Student edition has more generous rules even though the software is exactly the same. These bundles are licensed to be installed on THREE computers in a household for use by the people who live there, but, once again, there's no way for Microsoft to know on which computer Office 2010 is installed or where that computer is. But, unlike the standard license there's no reference to a 'single primary user' and therefore apparently no restriction on how many people can use Office on the three permitted computers.
OEM purchases
Original Equipment Manufacturer (OEM) licenses are those sold by computer makers with the software install files supplied on the hard drive or Office 2010 is pre-installed on the computer delivered to you.
This may include a purchase made online after a trial period. OEM bundles are often (but not always) cheaper, for a good reason – the license is limited to ONE specific computer. You can only install Office 2010 on one computer and that should be the one you bought from that OEM.
An OEM licensed Office 2010 is not allowed to be moved to another computer (this is the same rule that usually applies to Windows), however it's not clear if that rule is imposed in practice.
If you are going to buy Office 2010, this is probably the worst way to do it.
'Ultimate Steal'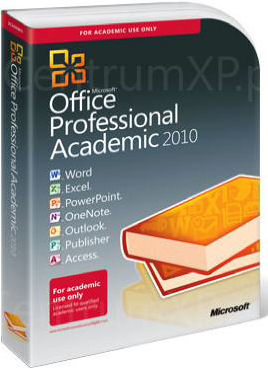 The 'Ultimate Steal' offer for students is for a copy of Office Professional Academic 2010 at a very good price. You don't buy it at a shop, you complete the transaction on line, download the program, then Microsoft sends you the disc. The license is a standard Office license as detailed above i.e. install on two computers (one portable) for use by one person, but once again, they haven't the faintest idea on which two computers you install it.
If you're looking for Office 2010 and you can comply with Microsoft's requirements, (which are easy to do) in my opinion, this is the version to buy. You get the complete package for only $99.00 and you get Word 2010, One Note 2010, Excel 2010, Publisher 2010, Power Point 2010, Access 2010 and Outlook 2010. See HERE
Moving to a new computer
If and when you upgrade the old computer, with the exception of OEM licenses, there is often no need to buy another copy of Microsoft Office for the new one provided you inform Microsoft that you have "removed" the software from the old machine.
While you must link the install of Office 2010 to a particular computer via the activation process, there's no 'deactivation' process when you uninstall. Microsoft says you can move Office to another machine only once every 90 days however that is not a strict provision of the licence and seems to be an expression of Microsoft's discretion. All that means the internet activation might not work and you'll have to phone Microsoft, explain you have moved Office 2010 to a new computer and request an activation code. That code should be given quickly and with little fuss, assuming there's nothing in Microsoft's records to suggest that the Office 2010 license has been over-used.
The software is the same
Regardless of which license you buy, the software is the same. There's all sorts of stories about 'academic' or 'corporate' software having special features or limits – it's all nonsense. It would be a support and development nightmare for Microsoft to have different behaviours in Office programs.