Radschool Association Magazine - Vol 32
Page 18
Privacy Policy | Editorial Policy | Join the Association | List of Members | Contact us | Index | Links | Print this page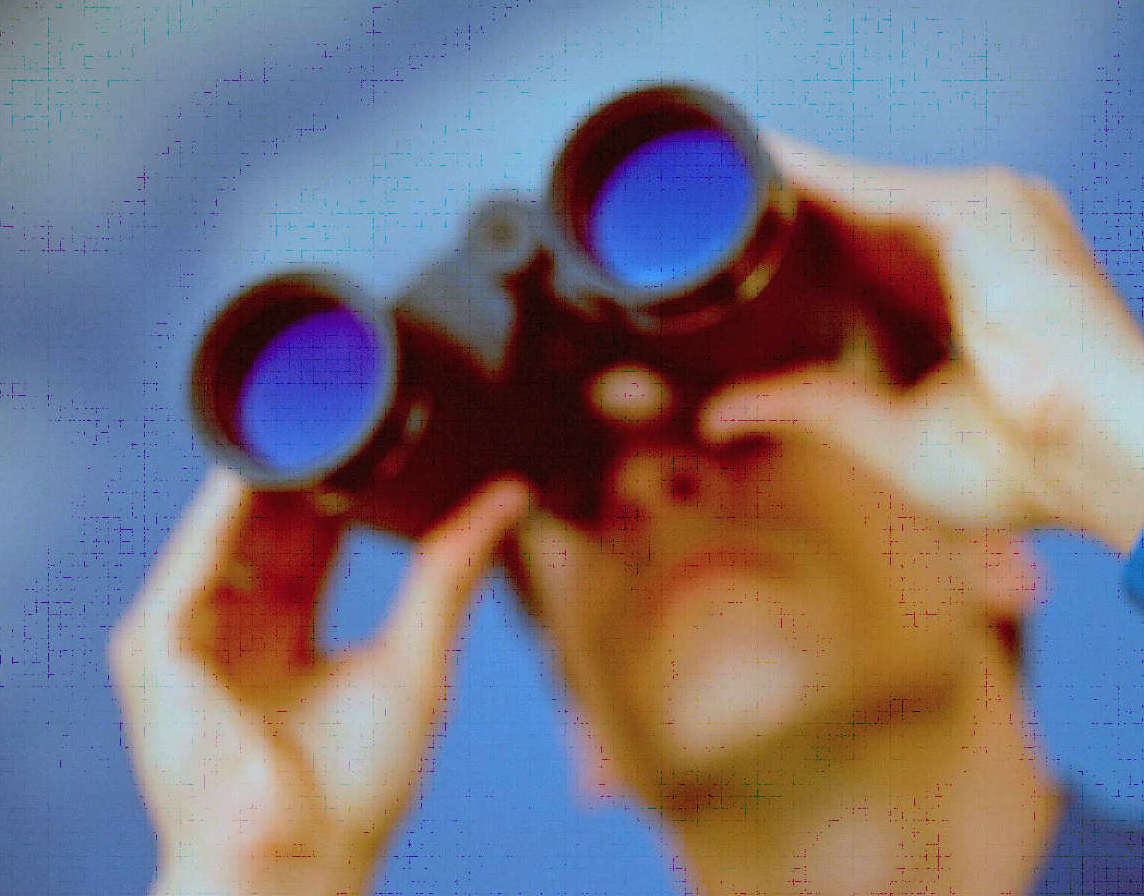 Where are they now?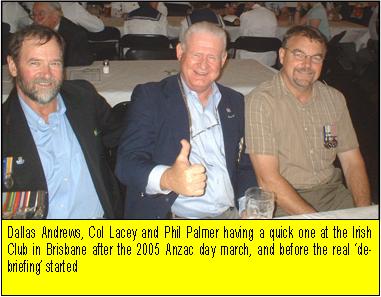 We heard from Kim Andrews, he writes: "I am trying to make contact with Dallas Andrews, who is my father's cousin. He appeared in your Association magazine (Vol 19, p 12) some years ago now, so I hope he is still around.
I understand if you are unable to give me a forwarding address, but would be grateful if you did know him and were able to pass on my details.
I have a number of old family photos and papers left after the recent death of my aunt, Dallas ' cousin, which he or his siblings might like to have."
If you've got any info, please email Kim HERE or you can phone him on 0409 861 884 or (03) 9818 1265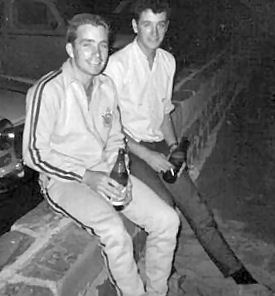 We're trying to find Alan O'Connor who was on 41RTC.
Alan, shown on the left in the pic at right which was taken at Brighton Beach back in 1967, was, at the time, being severely led astray by John Mathwin.
Last we heard, Alan had left the RAAF (long time ago) and joined Telstra and was working in FNQ.
If anyone has any info, please let us know.
Grant Hicks wrote, " Hi there, I am trying to find some information about a mate of mine. His name is Ray McCann, he was Army, but ended up as a door gunner on Bushrangers, he was up there most of 1970 and as far as I know he was on A2-383 the one that was shot down and ended up on the beach mid 1970. Ray and I grew up together in Sydney, I joined the RAAF in 65 he joined the Army. I didn't go to Vietnam, I was at Butterworth working on the Canberra Bombers from mid 69 to the end of 71. We still keep in touch every so often but I have lost touch with him recently.
If you've got any info, please email Grant HERE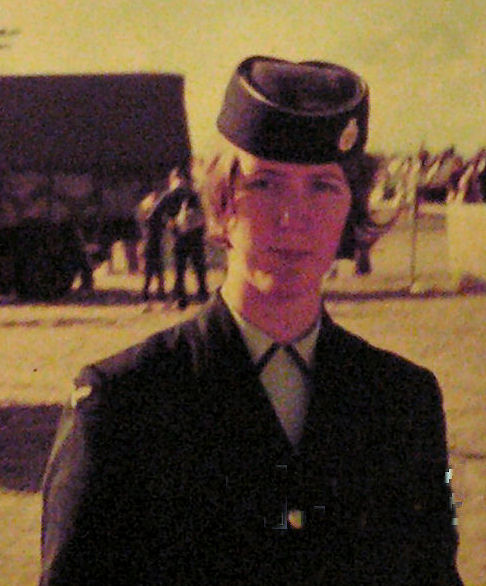 Gerry Walsh is trying to find Dianne Whitehead. Diane, left, was at Laverton in 1976 when this photo was taken.
If anyone knows where Dianne is these day, please let us know
Glen Cleland wrote, Hello, I'm looking for a friend of mine, John Hansen, who was in the RAAF, as I have just been talking to a "neighbour" here in the Clairview Holiday Park who said he served with John (Cherry Boy) in Vietnam. Can you please give him my email address as I would very much like to get in contact with him.
If anyone had any info on John, please send it to us and we'll pass it on - tb
Ray "Mongo" Morrison is trying to contact Paul Page - last known location was CO of Nav School, many years ago. Any help, please respond direct to Mongo HERE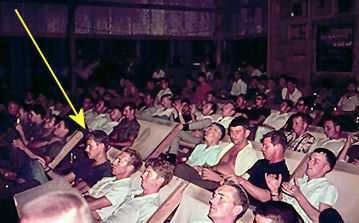 Stuart Bradley is trying to contact George Borbas. George was a Cpl Eleco with 35 Sqn back in 1969/70, and is pictured in the photo at right.
Stuart and George were on the same apprentice intake back in 1962.
If anyone can help, please email Stuart direct HERE
Yvonne Brungs got in touch, she said, "Not sure if you are able to help us, we are doing a family search and are looking for a Geoffrey Bell from Ipswich in Queensland who was in the RAAF about 1965 (we believe in Radio school area then going to Melbourne). I know that being a common name it may be more difficult to trace this person. He had a brother named Barry. We think he only stayed in the RAAF for six years. Not a lot to go on. Please if you are able to help we would appreciate that.
If you've got any info, please email Yvonne HERE
Len "Lofty/Jed" Clampett, who was with the Army's Royal Australian Engineers in Vietnam, is wishing to contact the crew and passengers who travelled from Vung Tau and Butterworth to Richmond on the C130E Hercules A97-189 over the period 29th May- 1st June 1968. He would also like to contact LAC WJ Stone, dispatcher at Vung Tau and LAC AH Wolf dispatcher at Butterworth. This is in relation to a claim to Vet Affairs.
Len departed Vung Tau on Wednesday the 29th of May 1968 and flew to Butterworth where they stayed until Friday Morning. They then flew to Darwin on the Friday and stayed overnight departing for Richmond on Saturday morning 1st June 1968 and arrived at Richmond Air Base at around 9 pm on that night. This is in accordance with the manifests. Len said he did have contact with one of the passengers who was then in Perth but has since lost the address.
If you can help, please contact Len direct by Email HERE
Peter OBrien is looking for Ken Graham (see pic HERE). Ken was a Radschool graduate, and very good rugby league player. He was at Radschool in the early 1970s. If you heard his deep unique laugh, you could recognise him any where. He's also looking for an old Radschool EDO Flt Lt Henry RATNIK.
If anyone can help, please email Obie HERE
A lady goes to the bar on a cruise ship and orders a Scotch with two drops of water. As the bartender gives her the drink she says, 'I'm on this cruise to celebrate my 80th birthday and it's today...The bartender says, 'Well, since it's your birthday, I'll buy you a drink. In fact, this one is on me.' As the woman finishes her drink, the woman to her right says, 'I would like to buy you a drink, too. 'The old woman says, 'Thank you. Bartender, I want a Scotch with two drops of water please. 'Coming up,' says the bartender.
As she finishes that drink, the man to her left says, 'I would like to buy you one, too. 'The old woman says, 'Thank you. Bartender, I want another Scotch with two drops of water please. Coming right up,' the bartender says. As he gives her the drink, he says, 'Ma'am, I'm dying of curiosity. Why the Scotch with only two drops of water?' The old woman replies, 'Sonny, when you're my age, you've learned how to hold your liquor. Holding your water, however, is a another thing completely.'
Back Go to page: 1 2 3 4 5 6 7 8 9 10 1 12 13 14 15 16 17 18 19 20 Forward