618T overview.
John Mackesy VK3XAO (ex-RCAF)
Although the Caribou no longer grumbles through our skies, its avionics live on for a couple of ex-service collectors/amateur radio operators. We have a Collins AN/ARC-73 VHF nav/com box (operational), a Collins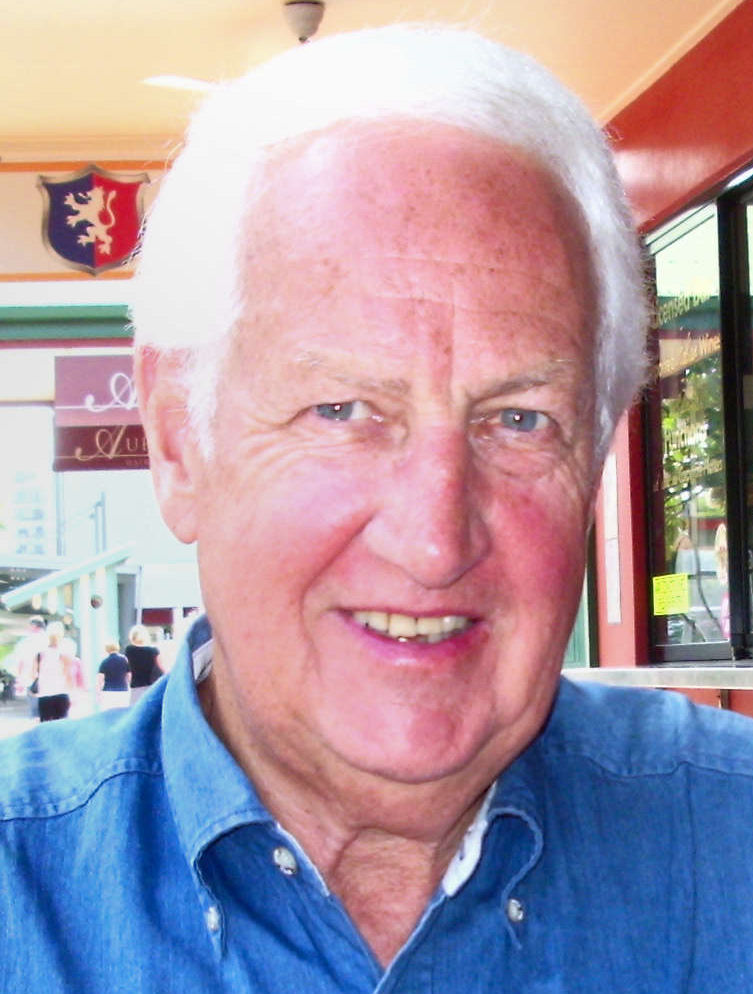 618T (operational), an ARC AN/ARN59 and an AN/ARC-51BX (work in progress). There's also ex-Herc and Neptune equipment, all operational.
One of our mob is an ex-RAAF Radschool graduate and (Viet Nam-era) Caribou man, the other an ex-RCAF/CAF. I operate out of Mt Evelyn, Vic. Ian Johnston (right) in Park Orchards, Vic and John McLaren (both RADS graduates) are my fellow travellers.
I first encountered the 618T in the mid-60s, when the aircraft I was associated with were retrofitted with 618T, replacing 618S - I have one of those operational, too. We had a fair bit of trouble with the 618T installation, the major task was designing the wiring harness; actually building it was much quicker. As the wiring harness comes with the airframe it's not something most of us got involved with. Apart from the remote control to 618T wiring, there's also the 180L-3A antenna coupler and a small junction box that all have to be wired in to make the thing work. The 618T worked the first time I powered it up, but on the second go the AC line filter capacitor went short circuit and took out the AC line fuse. Easy fix.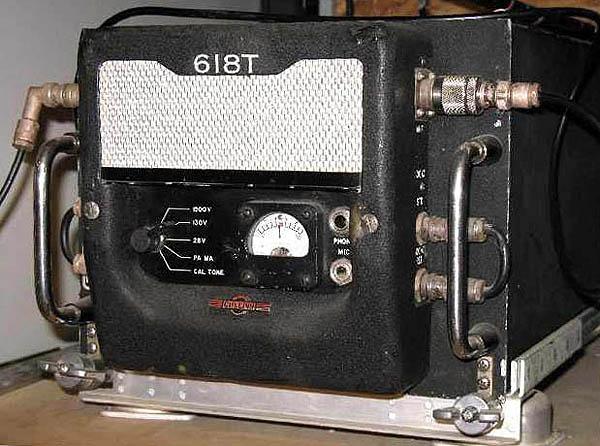 There have been a few other minor hassles over the years, but having a decent supply of spare parts and the repair manuals as well as all the test gear enables me to keep it going.

I was operating the 618T the other day when it suddenly stopped - no AC. The rotary inverter was making the right noises but there was nothing coming out. This 618T is a dash 2, 208V 3-phase power, but will soon be converted to a dash 3 (28V DC only input) configuration, a simple matter of swapping the internal transmit power supply over and some minor rack rewiring.
As you would know, one of the major items of comm's equipment on the Caribou was the Collins 618T HF Transceiver. This covered 2-29.99 MHz in 1 kHz steps in SSB, AM and CW modes, with an output power of 400W PEP. The Caribou version (618T-3) was fitted with a small solid-state inverter, type 488A-2 to provid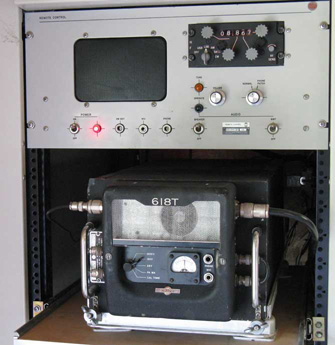 e about 100W of 400 Hz power for B+, cooling blower, servos and sundry other internal bits. About 55,000 618T's were built between about 1960 and 1984 (and Allan George probably worked on most of them – tb), the 618T becoming the standard 'big aircraft' HF radio of its era in both military and civil aircraft.
Although the 618T installation is straightforward – just slide the box out of its rack, slide another one in – building a 618T system from scratch for a ground installation was a major challenge, a saga that went over about 4 years, chasing parts, connectors, tech manuals and building an extensive wiring harness. This particular system is mounted on a slide-out 19" rack-mounted shelf and is controlled by a Collins 714E-3 control box mounted in a Collins Remote Control panel. Apart from the control panel, the installation is the same as a typical aircraft system - no mods.
The 618T is a highly complex piece of equipment, most beautifully constructed, yet is still maintainable by the ordinary mortal/Radschool graduate. Best of all, a 618T is reliable and built from (mostly) standard off-the-shelf components. There are, for example 14 valves, over a hundred transistors, 5 servomotors and 33 relays all distributed through 12 plug-in modules and a backbone chassis. There's also a high-speed, high-pressure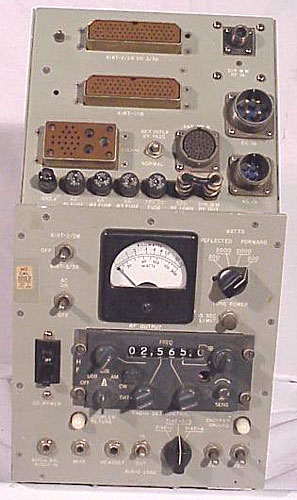 cooling blower. Although not particularly obtrusive in the aircraft environment this blower is very annoying in a 'close up and personal' ground situation. Headset is a must!
Getting the 618T operational was a process only slightly complicated by the 618T's 28V DC (easy!) and 115V 400 Hz AC (not so easy) power requirement. In this situation DC is provided by a 240V 50 Hz AC to 27.5 transformer-rectifier supply, while 115V 400 Hz is generated by a rotary inverter
Getting a 618T operational is one thing, keeping it operational quite another. 618T's are generally very reliable, but almost impossible to repair unless you have the right test gear. This test gear consists of Test Set 678Y-1 (module extenders), Test Harness 678P-1 (right) and Test Set 678Z-1. These were all acquired in 'as new' condition at RAAF disposals auctions.
Although I enjoy my association with the 618T, it does have its downsides. The worst is probably the howling cooling blower, closely followed by the fact that it tunes in 1 kzHz steps and typically takes about 8 seconds to change frequency. Then there's the power consumption - something over 250W on receive and about a kilowatt in transmit mode.
The origins of my 618T (model 618T-2 RAAF, s/n 0000 0019) are somewhat obscure, but it may have been installed in a RAAF Neptune, Hercules or Canberra aircraft, probably during the late 60s or early 70s.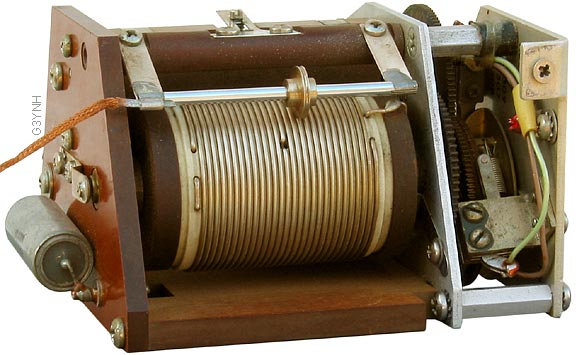 The (ground) Remote Control panel includes a 714E-3 control box, an audio amplifier, speaker, power control and VOX/phone patch facilities. My example was manufactured by Collins Radio Australasia and is s/n 012. Although the rear connector on the panel is the same as the 714E-3, the pinouts are different…
The 180L-3 antenna coupler was always a problem, and when changing frequencies, every Caribou loady knew how to watch the SWR meter on the front of the HF set and switch the set off and on again when the metre dipped which would allow the

thing to be operated – otherwise the coupler would continue to try and tune the thing for yonks - tb